The AM03120-01 affordable MWIR InAsSb detection module, is an "all-in-one" uncooled IR detection module in a compact TO8 package. The photovoltaic multiple junction InAsSb detector element is directly integrated with a low-noise preamplifier. The amplified analog output may be connected directly to the measurement equipment. The detection module is supplied with an anti-reflection coated window preventing unwanted interference effects.
The final product can be offered as an OEM component (PCB with detector element), mounted on a TO8 sub-mount or mounted and sealed in a TO8 package with a window.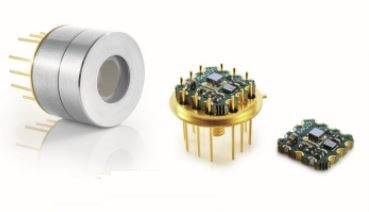 Key benefits of the MWIR InAsSb detectors:
high D*
High speed >3MHz
Integrated preamplifier
Small dimensions, ease of integration
Competitive price
Application Notes:
VIGO System's 32-element InAsSb array is now available, with dedicated preamplifier. The line detector is a set of individual active elements and the signal of each of them is output independently. A multi-element detector, unlike a single-element detector, allows to record radiation of different wavelengths at the same time. VIGO specializes in customized detectors and modules dedicated to the client's application. 32-element arrays are now available in production with dedicated preamplifiers.