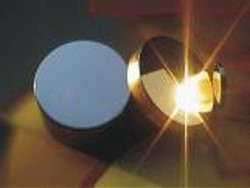 EOC offers a wide range of standard replacement mirrors from LBP Optics for laser cutting and laser engraving systems which meet, or exceed, the OEM specification. We can also provide laser mirrors and reflective laser components for obsolete or obscure machines, which are often unavailable elsewhere.
Much of our business is working with customers to solve challenging optical problems across many industries as varied as Defense, Chemical, Nuclear, Environmental Monitoring, Aerospace, Printing, and Scientific Research. We welcome enquiries at an early stage to get a project on the right road at the very start.
LBP Optics can fabricate, polish and coat mirrors from customer supplied material, working to customers drawings, or to their own designs using software like Zemax, AutoCAD, BeamCAD. Their manufacturing techniques lend themselves to the efficient production of small numbers of optics, even just one optical component, very cost effectively. Because they manufacture almost entirely " in house" delivery times are quick as well.
LBP Optics' NiCu gold plated copper mirrors have also been used in multiple customer applications. This type of mirrors has been shown to again offer significant thermal and lifetime advantages over coated fused silica mirrors. The very high thermal conductivity of the copper substrate can dramatically reduce localized heating at the point of beam contact giving much reduced thermal lensing. Additionally, the gold coating is much more robust against catastrophic failure due to modest contamination than dielectric coatings on silica substrates. The gold coating has wide wavelength tolerance from 0.8 to 1.2µm as well as a wide tolerance to different angles of incidence and polarization.
The flexibility of design and manufacture of copper allows water-cooling channels to be incorporated directly into the mirror giving improved thermal contact between the mirror and the coolant. Mirror shapes can be provided with customer specific mounting faces and attachments for compact and simple installations.
LBP Optics excels in flexibility with mirror materials, optical coatings, mechanical and optical tolerances, even adapting existing parts to meet the demands of the customer's applications. Just about everything is standard to them.
Transmissive Optical Assemblies
LBP/ULO Optics now offers a small range of transmissive optical assemblies which have been developed to meet new technical requirements.  These have been proven by customers in evaluation and extensive field-use to be capable of the increasing average power levels of modern Pulsed and CW Fiber lasers, where other products have struggled both in terms of thermal performance and lifetime capabilities.  This has been made possible by the selection of superior materials and coatings.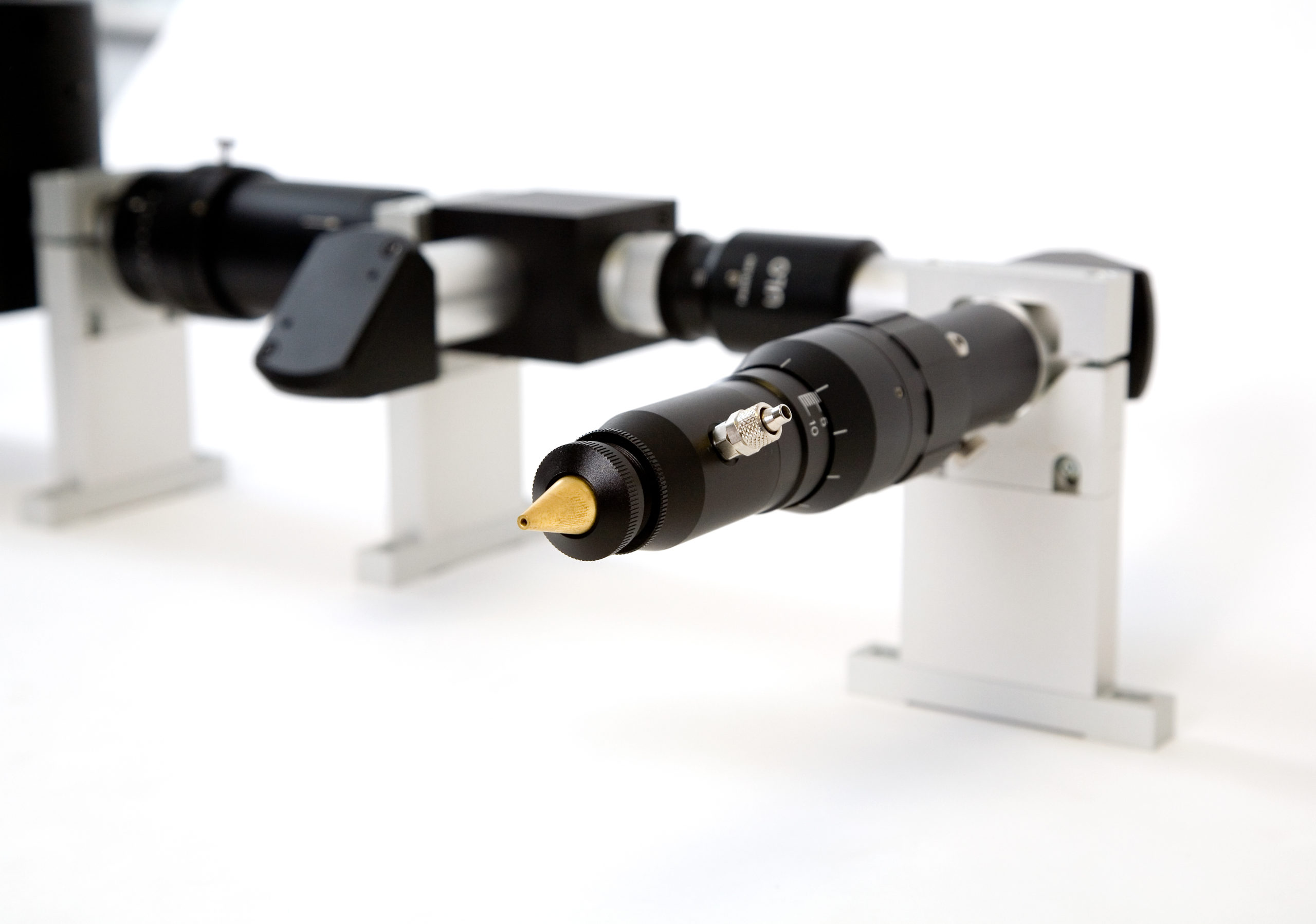 Applications for gold coated mirrors include:
Materials that work as substrates in these applications are:
Standard coatings used:
Both standard and custom items are available at competitive prices and with short delivery times.
Flat Mirrors
Flat mirrors find wide uses in industrial laser systems, as well as medical, scientific and research applications.
Copper based mirrors in particular provide a rugged and durable mirror with good reflectivity across a broad spectrum of the infrared. Our electroplated gold coating offers good reflectivity and high damage resistance. They are widely used in CO2 laser beam delivery where their massive power handling ability gives a long working life. Our mirrors are fitted to a 40KW welding laser. For standard specifications click here
Aluminium mirrors are lightweight, and ideal for scanning applications.
Silicon mirrors are always used with a coating, such as Max R, phase retarder, and are suitable for many infra red wavelengths. Although lightweight and stable they have lower laser damage resistance compared to all metal mirrors.
Molybdenum mirrors offer a very hard, scratch resistant, mirror surface.
Unique manufacturing methods allow cost effective supply of prototypes and small numbers of parts without tooling or set up charges.
Money and time can be saved by having mirrors designed with locating flanges, mounting holes and even water cooling built in.
Mirrors from most metals, metal alloys, and some non metal such as silicon are routinely manufactured.
Mirrors from 6mm to 150mm diameter are available, as well as square, rectangular, and other custom shapes.
Repair and refurbishing of used mirrors to their original specification is also available, which can offer considerable savings.
Curved Mirrors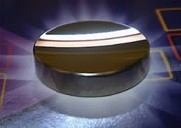 Spherically curved mirrors are commonly used in laser cavities and in laser beam expanders for high power lasers.
A large range of concave and convex mirrors with radius of curvature from 5mm to 100 meters are available.
Spherical mirrors can often be used in careful combination to give diffraction limited results.
Several designs for focus systems based on spherical mirrors are available.
Cylindrical mirrors are used for correcting astigmatic beams from slab discharge lasers and laser diodes.  A range of cylindrical curvatures are available.
Curved mirrors with through holes are useful in Raman spectroscopy and multi-pass cells. Surface form is maintained over the entire surface.
Using spherical mirrors in carefully optimized designs can offer large savings over aspheric optics.
A range of parabolic, elliptical and hyperbolic mirror surfaces are available for applications requiring an aspheric mirror.
Curved mirrors are available from a wide range of materials and with various coatings.
LBP Optics has made the following improvements:
Increasing manufacturing capacity so we can produce higher volume optics and components.
Increasing our technical capability with the latest metrology and equipment.
Improving the quality of our products with updated cleaning and inspection facilities.
Improved metrology with a new, state-of-the-art 3D optical profiler and a Zygo interferometer.
Two existing machines have been refurbished and improved. We can now offer the machining of optics up to 670mm long.
Added a CNC control so that we can now cap and edge transmissive optics to less than 5 microns on diameter and height, and align the two optical faces to 3 arc seconds or better.
Added Single Point Diamond Turning increasing capacity and enabling them to machine a much wider range of materials including fused silica, zinc selenide, zinc sulfide and other glasses.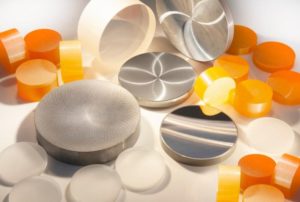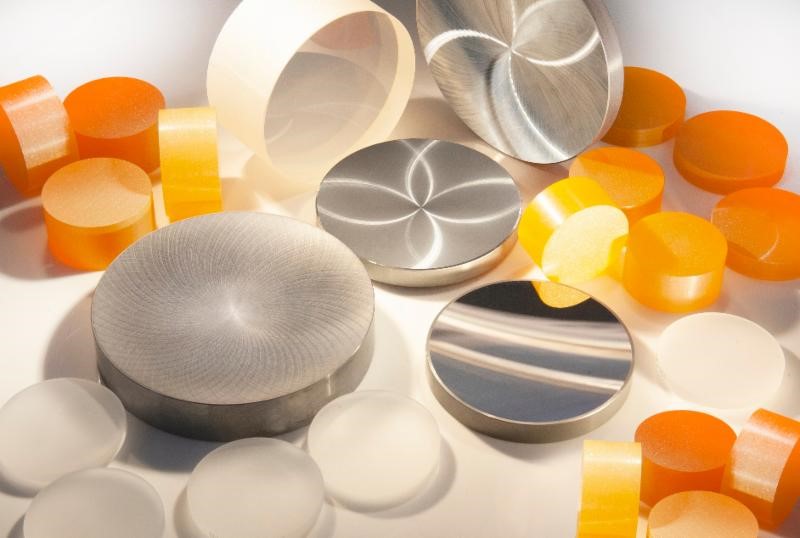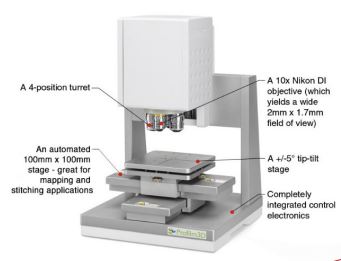 Application Notes (PDFs):
Copper Mirrors vs. ZnSe Lenses for High Power Lasers
Copper Mirrors vs Glass and Silicon Mirrors for High Power CO2 Lasers
High Power Fiber Lasers (1-1.2 μm)
Applications: CO2 lasers, Cut/Weld, Pulsed Laser, ER;YAG, Infrared
Assemblies: Collimation, Focus Units, Polarization, Beam Control
Quality: Interferometry, Polishing, Calorimetry, Laser Damage
Technical: Choosing mirrors, laser damage, specifications, cleaning mirrors, surface quality