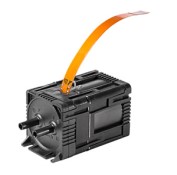 Xavitech micro pumps offer the highest quality and performance available.  Their uses include gas sampling for NDIR, space applications and where flow accuracy is important.  Their unique design outperforms regular diaphragm pumps.
The patented micro pump technology is the best because of the design features that give the pumps their accuracy, reliability and long lifetime:
Analog control of flow rate with built in micro-controller
No bearings or rotating motors
Shorter membrane stroke distance
"Our existing pumps would barely last one year before the diaphragm was damaged. With Xavitech we got a long service life and a two-year warranty, says Mark Swetnam, Managing director at Cambridge Sensotec."
"We do not get serial control with other micro pumps and the fact that we could eliminate the flow sensor to regulate the flow was important, says Steven Pruzia at Criticare."
Buy a Xavitech Sample Pump Now!
"BLACK" High Performance Micro Pumps
The BLACK Edition micro pumps are the ones with the most functionality and flexibility.
Guaranteed best lifetime
Maximum value
Adaptive functions
You can calibrate the micro pump for the flow you need.  Each pump has a micro-controller so you can control it using your software.
Model Number
Flow Rate
ml/min
Vacuum
mbar
Pressure
mbar
Analog Flow Control
Lifetime hours
Customization
V100 Black
200
300
Yes
+ ARM Microprocessor
2,000-35,000
V200 Black
400
350
150
Yes
2,000-35,000
Yes
P200 Black
400
150
350
Yes
2,000-35,000
Yes
V1500 Black
1000
350
150
Yes
2,000-35,000
Yes
P1500 Black
1300
150
300
Yes
2,000-35,000
Yes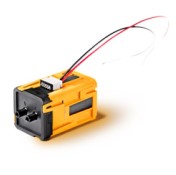 "ORANGE" Cost Effective Micro Pumps
The ORANGE Edition micro pumps are for applications where the high performance is still needed, but cost is important and lifetime performance is not.
Affordable solution
Same high quality pump performance
Shorter lifetime – 1000 hrs.
Flow Calibration Unit for BLACK Micro Pumps
Xavitech can supply calibrated pumps according to user needs. Just as important, the users can also adjust the pump performance themselves. This is really valuable during the design phase of a system since the user will be able to compensate for condition changes simply by reprogramming the pumps. Once the system layout is fixed the user can inform Xavitech which pump setting was the best. After that, Xavitech can easily supply calibrated pumps according to the new requirements. This saves time and costs for the user.
The flow calibration unit will enable the user to adjust the flow by altering the pump frequency and storing the setting permanently into the pump memory. The flow calibration works with all Xavitech BLACK edition pumps with Flex connection.
Benefits of Using Xavitech Flow Calibration Unit
Easy calibration of pump flow
Shorter R&D time
Reduce power consumption with correct flow calibration
Reduce pump noise