EOC has a variety of laser diode modules for medical applications, Biophotonics, and Fluorescence detection. For precise applications the wavelength stabilized laser diode modules (±0.5nm) are available. They have laser diode modules with aiming beams. Narrow line width laser diode modules are also available. If you need dual and 3 wavelength laser diode modules, those options are available too.
Also look at the 266nm, 355nm, 532nm and 1064nm Sub-nanosecond Lasers for high speed lasers for medical applications.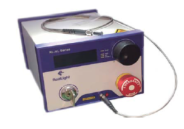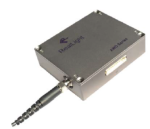 Single Channel Laser Diode Modules
Wavelengths
nm
± CWL
Output
Power
Part Number
635
3nm
500mW
R635±3–500mWF–14BTF–T
635
10nm
30mW
R635±10–30mWF–03BCK–S
650
10nm
2mW
R650±10–2mWF–03BCK–S
660
10nm
50mW
R660±10–50mWF–03BCK–S
808
10nm
3 or 4W
R808±0.5-3WF-R6-G or R808±0.5-4WW-CM-G
808
10nm
6W
R808±10–6WF–09HHL-T
976
10nm
35W
R976±10–35WF–R4S
980
10nm
3W
R980±10–3WD–8BULT–PFS
980
10nm
10W
R980±10–10WF–02HBCK-R
Narrow Line Width Laser Diode Modules and Systems for Raman Spectroscopy
Dual Wavelength Laser Diode Modules and Systems for Raman Spectroscopy
Compact Raman Laser – Wavelength Stabilized
Electro Optical Component's Compact Raman Laser offers the same narrow spectral width and wavelength stabilization as the bigger modules, but they are much smaller for Raman applications where size is an issue.

Raman Probes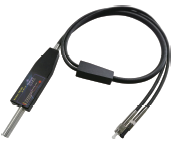 Electro Optical Component's Raman Probes feature excellent coupling efficiency, wide spectral range, good stability, and can be used for laboratory applications, field measurements, etc.