Silicon Photomultipliers (SiPMs) are silicon-based solid state low level light sensors. They are basically an array of silicon avalanche photo diodes (APDs), each operated in Geiger-mode. This results in the SiPM's advantages of high gain, low temperature dependency, easy operation and enhanced next generation sensor performance.
Broadcom Silicon Photomultipliers (SiPMs) are novel solid-state silicon detectors with single photon counting capability. SiPMs excel in many applications and feature high gain with very low temperature drift, extremely good timing performance at a low operating voltage. They are also insensitive to magnetic fields and stand out with their mechanical robustness. Broadcom provides cost-effective solutions from high volume applications to customized detector solutions.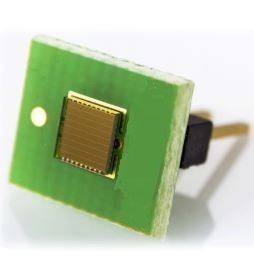 SiPM Features:
Single photon resolution
High photon detection efficiency
High gain and high signal to noise ratio
Very compact devices
Low bias voltage
Insensitive to magnetic fields
Superior time resolution
Counting and CW measurements
Simple calibration and monitoring
Not damaged by daylight
Low costs
SiPMs combine the benefits of vacuum PMTs (high photon detection efficiency, gain and signal-to-noise) with the benefits of APDs (robustness, miniaturized design, low operation voltage, cost-effective and magnetic insensitivity) to an outstanding low level light sensor with an exceptional performance at low cost. Broadcom's fabless foundry business is offering cost-effective in-time production with scalability to nearly any imaginable customer demand.
For high volume LIDAR applications, Broadcom offers SiPMs with response in the RED region. These RED SiPMs offer:
Very high dynamic range
Extremely fast response
High gain
Very low breakdown voltage change with changes in temperature
WL SiPM Chips
Part Number
Chip
Size mm
Microcell
Size μm
Microcell
Number
Breakdown Voltage
Uniformity VBD
Photo Det.
Efficiency
Dark Count Rate kHz/mm3
Crosstalk
Probability
Afterpulse
Probability
Recovery Time
PM3315-WL
3 x 3
25 x 25
38400
28.75 - 30.25
± 125mV
29%
45
14%
3%
7 ns
PM3335-WL
3 x 3
35 x 35
7396
28.75 - 30.25
± 125mV
41%
60
10%
3%
35 ns
PM3347-WL
3 x 3
47 x 47
4096
28.75 - 30.25
± 125mV
47%
85
18%
3%
95 ns
WB SiPM Chips

Part Number
Active
Area mm
Microcell
Size μm
Microcell
Number
Photo Det.
Efficiency
Dark Count
Rate kHz/mm3
Crosstalk
Probability
Recovery
Time
PM1125-WB-C0
1 x 1
25 x 25
1600
31 - 45%
50 - 125
7 - 26%
30 ns
PM3315-WB-C0
3 x 3
15 x 15
38800
22 - 31%
50 - 125
8 - 18%
13 - 47 ns
PM3325-WB-C0
3 x 3
25 x 25
13920
31 - 45%
50 - 125
12 - 26%
40 ns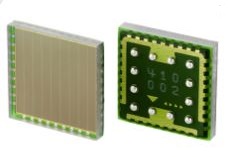 SiPM RED Chips and Modules for LIDAR

For high volume LIDAR applications, Broadcom offers SiPMs with response in the RED region. These RED SiPMs offer:
Very high dynamic range
Extremely fast response
High gain
Very low breakdown voltage change with changes in temperature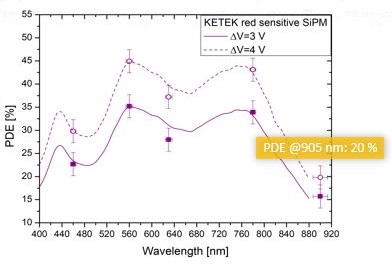 WL & WB SiPM Modules

Part Number
Active
Area mm
Microcell
Size μm
Microcell
Number
Photo Det.
Efficiency
Dark Count
Rate kHz/mm3
Crosstalk
Probability
Recovery
Time
PE3315-WL-TIA-xP
3 x 3
25 x 25
38400
29%
45
14%
7 ns
PE3315-WB-TIA-xP
3 x 3
15 x 15
38800
31%
125
5%
15 ns