High throughput at Mid Infrared range
On-line absorbance spectroscopy of liquids, pastes & soft solid surfaces
Compatible with all FTIR, QCL and IR- Filter spectrometers
Cost effective alternative to more expensive ATR-IR-fiber probes
Replaceable ATR Loop PIR-Fiber Tips
ATR-Loop Infrared PIR-fiber probe was the first in FlexiSpec® product line designed for use with FTIR and other Mid IR spectrometers. ATR-Loop PIR-fiber probes are perfect for remote analysis of composition of liquids, pastes and soft surfaces with no need in sample preparation.
Loop fiber probe is the simplest one in FlexiSpec® product family to enable low cost ATR-spectroscopy.
Applications:
Remote evanescent absorption (ATR-) spectroscopy in-citu
Multiple ATR-spectroscopy by immersion of fi ber loop in liquid
In-vivo molecular spectroscopy for medical diagnostics by simple touch of ATR-Loop to skin or tissue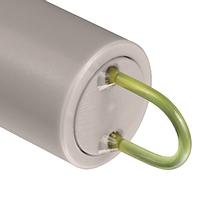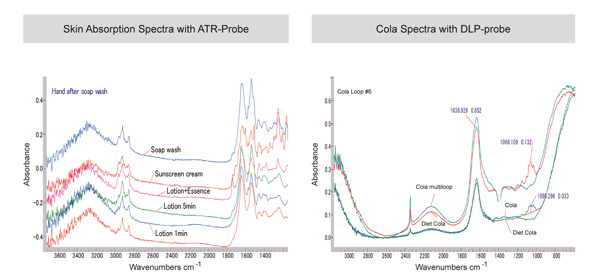 Specification of Fiber Optic ATR-Loop Probes FlexiSpec®
Probe Type
Chalcogenide-IR (CIR)
Polycrystalline-IR (PIR)
Transmission range
6500 – 1700cm -1
3600 – 600cm-1
Fiber Type
Chalcogenide glass (As-S)
Silver Halide (AgCl:AgBr)
Temperature range
90°C
100°C
Common Parameters of Fiber Optic MultiLoop Probes FlexiSpec®
Total Length
1m (opt.: PIR up to 5m, CIR up to 10m)
Customized dimensions are available on request
Shaft Length
120 mm
Customized dimensions are available on request
Shaft Diameter
10 mm
Shaft Material
PEEK
Protective Tube Material
PEEK
Input / Output Connectors
Long SMA-905 (opt.: any other type)
Detachable PIR Fiber Loop
Loop; Multi-Loop (Double-, Triple-Loop, etc.)
Application Notes: ATR Loop Infrared Fiber Optic Probes
Sterilization of ATR Loop Probes