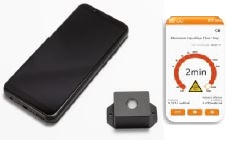 Smart UV Checkers for Sterilization Monitoring
Genicom has developed the Smart UV Checker for sterilization monitoring.  This system uses your smartphone and comes with a corded or Bluetooth sensor.  You can accurately monitor the UVC radiation used in sterilization.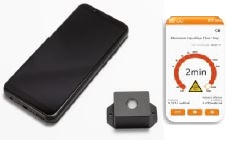 The Smart UV Checker is an ideal portable system for UVC intensity measurement.  You choose the style of sensor, corded or Bluetooth.  The Smart UV Checker app (for your cellphone) gives you flexibility in how you measure the UV intensity.
Genicom also offers a variety of Multi-Function Portable UV Radiometers.
Genicom GaN UV detector products are distributed in North America by:
Electro Optical Components Inc.
Toll Free:  (855) 362-6300 | (707) 568-1642
info@eoc-inc.com | www.eoc-inc.com