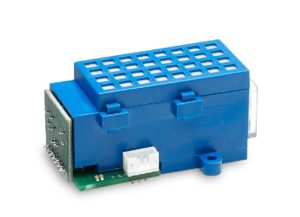 Existing Installations Maintained Longer by Measuring R23
Continuous measurement of leaking gases can prolong the operation of systems and reduce maintenance and inspection costs. The smartGAS BasicEVO series refrigerant sensors are factory calibrated to 2000 ppm for R23.
R23 is used as a cryogenic refrigerant, e.g. in medical applications. Despite the ban on the gas in Europe, recycled and reprocessed gas and stocks may be used up until 2030. In many parts of the rest of the world, R23 is still used. Due to the high GWP of 14,800, the detection of leaks is important.
R32 replaces R410a
smartGAS manufactures refrigerant sensors (BasicEVO series) that are factory calibrated to 2000 ppm for monitoring R32. R32 is found more and more in modern commercial and residential air conditioning systems. It is up to 10% more efficient than R410a. The use of R32 and the need to monitor for leaks will continue to grow because of this.
More about refrigerant technology
Refrigeration and air conditioning systems are used in many areas. Many of these systems use fluorinated (HFC) and partially fluorinated hydrocarbons (PFC) as refrigerants. Since HFCs and HFCs are not only partly flammable but also very harmful to the climate, strict requirements apply to refrigeration systems using these refrigerants. Regulations require regular leak tests, the intervals of which can be extended through the use of leak detection systems. When using HFCs, these leak detection systems are mandatory in many places. smartGAS has solutions for you.